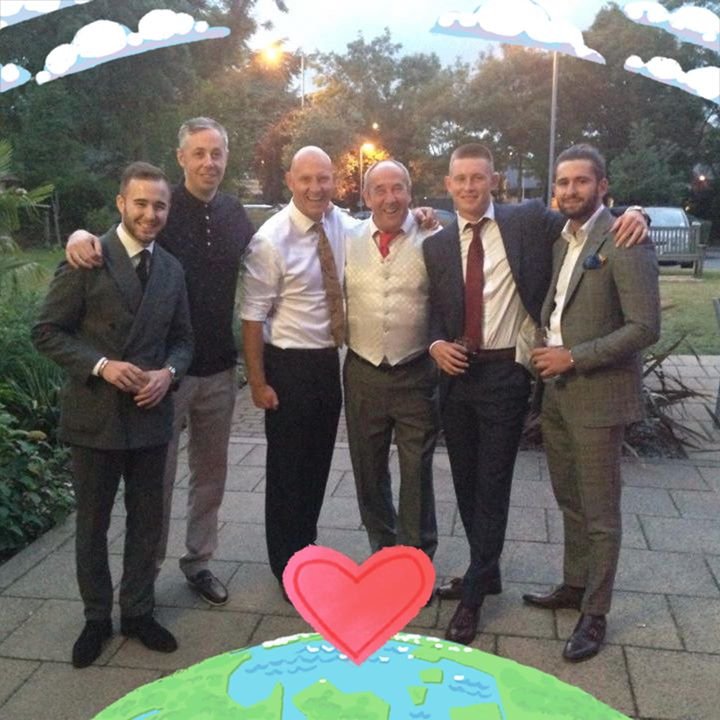 Content Count

10

Joined

Last visited
Recent Profile Visitors
The recent visitors block is disabled and is not being shown to other users.
Looks like digits football knowledge game is as good as his guessing game #whoisfleetsideofthebridge #youaintgotacluemate 🤦🏻‍♂️

Front4

reacted to a post in a topic:

First impressions

I'm down for the beers bit to old for looting now days tho just ain't got the pace no more lol lmk if n wen tho and I'll be there coyu

I wasn't the 1 who mentioned wages and earnings 1st mate and it's got sweet fa to do with them also. Fact. Have a scroll and you'll see .Let them know tho, as u was very quick to come at me my friend😉 if I'm wrong about goodie only getting 1 payment FairPlay apologies for getting that wrong, but I im sure he was 1 of our lowest earners and by along way, shame he was injured for a lot of the season but that happeneds in football , and he was absolutely gutted,but wen his fit you'll see he is 1 for the future. The future is bright at Hornchurch regardless of the dark clouds that some folk are trying to drag over (you'd think we got relagated). I get it's so so hard loosing yr favorite players and some very good 1s,and jimmy not being able to continue is the biggest 1 and not wat any1 wanted but sometimes in life changes are falsed apon us and have to happen even if we don't want them too and it's no1s fault .... It's such a shame I was so excited about Hornchurch and next season I'm now starting to think there's just way to much anamosity over there we need to be together, a family not at war with each other. I'm worried it will effect the team and our hopes next season and I'm even more worried that that the plan for some surporters/spoilers

Well done to Alex Bentley great move higher league and more money I wud imagine congratulations Alex n good luck

Goodie unfortunately got injured again at tonbridge n was only payed for that 1game last season poor fella. As of course he has bills also to pay.(cooper was payed for the whole season because he was on a contract) great little player n the best tackler in this league, how he was released from milwall I'll never know.He is a proper milwall type player with strong hard tackles,the fans wud love him over there and his still only 21, I believe he was also part of the Thurrock team that beat Hornchurch in the playoff semi final 2016/2017 before they went up,these players aren't just Waltham abbey players there ex Thurrock players too and all have played at this level and above 👍

all getting a bit silly.. I just can't wait for pre season and im excited about some new signings coming in .I know change is hard and there's been huge changes. But the future is actually bright at Hornchurch guys n ponytails😉 Hope every one has a great summer and I'm looking forward to bantering a few off you next season ❤️⚽️ COYU

Rhys the boys that travel are amazing I know because I travel also, the Mexicans and tequila at Lewes were the nuts. But Rhys there's other fans if that's wat u call them shooting Yr own players down and all they've done is join yr club and help keep you in the prem alongside the boys who have chosen to leave........(what would you do if u was thinking of joining the club and this is how the last players where welcomed before you.The new ETFC boys must be thinking wtf GREAT. In my opinion, that is not a true supporter and disgrace to any club. I wudnt want to play for them that's for sure. There are others that just want to be negitave even on positive posts 🤦🏻‍♂️ ONWARDS AND UPWARDS COYU

Hornchurch were in 17th when stimo arrived hornchurch finished in 15th stayed up and got into a final of a cup Onwards and Upwards give mark and the the boys a chance, some respect and maybe just maybe some praise.let's get behind them and surport our team just like good fans do. On a positive note we still got Sonny Dutton (his one of our own) Sonnys last minute goal was the highlight of my season, great to see good youngsters coming thru and getting the chance to show there ability Positivity is key I believe there is a few that would like us to fail that's ok tho they will be proved wrong 🍻 Say no more

cup of tea

reacted to a post in a topic:

Congratulations to Colin and the coaching staff for keeping us in the bostik prem

To an extremely hard job and a massive gap to try and fill well done boys can't wait for next season we're gunna b something special next season onwards n upwards

After Tuesday nights performance the team couldn't put two passes together they were terrible. A lot of ?? On players atm.