point 1
...yes i did read the original thread hence asking you if you were trying to be funny..
>>BUT [JKIF take especial note, mate] I think Dad originally referred to the idea of "one world government" [and as a joke]
point 2
...now maldroit, u know your history, something Dad obviously doesnt, like most things it would appear
i was merely intrigued to as and when Hitler turned loopy (ie: at an early age, artists eh) and what great ideas you think he had... ( ie: none they were merely borrowed)
now cockhead or not you've subsequently explained yourself and ive managed to get the board to discuss in an eloquent and precise manner what u were failing to say, "knee jerk reaction" lol...
know, I can deduce the following
What meaning do you expect your diilusionary self important statements of unknowingly inexperienced opinion to have with us windbag?
Maybe you should stick with your unimportant half baked comments about unimportant trivia for what your famous for.
You do come across as a two bob wan.ker there's no other way It can be put.
Your incessant posting of sanctimonious bullsh1t and self righteous nonsence proves beyond a shadow of doubt that you are quite possibly the biggest idiot to ever grace any internet forum.
On a good day your a half wit with the intelligence of an autistic frog with downs syndrom and the personality of German wallpaper. On a bad day your a boring mug of the highest order.
out of all the people on the net who i think are [***!!***],myself inc...your the biggest mug out of the lot....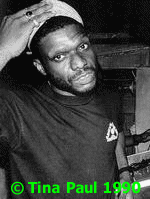 just for you a few non-ayran legends who made the world a better place...